Get a New Kitchen Sink
for Your Tri-State Area Kitchen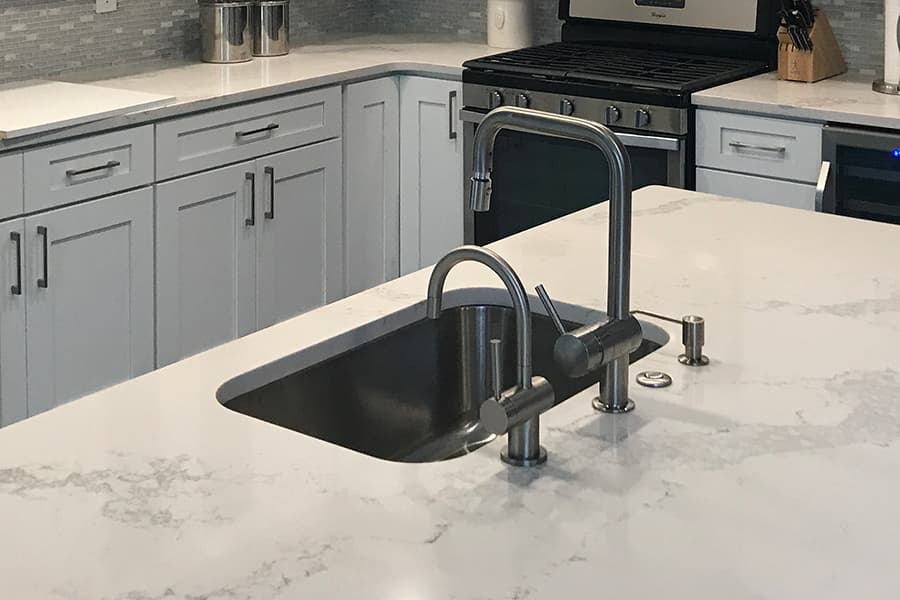 If you're looking to get a new kitchen sink for your Tri-State area homes kitchen, look to the local professionals at Bath & Floor Stiles. Our expert kitchen remodeling company offers quality products and installation services that will ensure your kitchen will not only look but also function its best. Take some time to browse our gallery to check out the stunning results we offer for every project we handle.
Get the Right Sink for Your Kitchen's Style
A kitchen sink isn't strictly a utility. After all, any homeowner would be happy with a beautiful kitchen, and your sink goes a long way to maintain the look of your kitchen. We're happy to help you find the perfect sink for your kitchen's design scheme, as we proudly offer the following wide variety of sink types:
Farmhouse sink
Undermount sink
Stainless steel sink
Bar sink
Corner sink
Kitchen island sink
And much more
Kitchen Remodeling Services to Make Your Kitchen a Joy to Work In
Our Tri-State area professionals are proud to offer quality kitchen remodeling services to get your kitchen in the best and best-looking condition possible. Give us a call today to get a price estimate for any of the products and services that we offer. We're happy to give you the information you need to get started with the kitchen remodeling project.