Quality Kitchen Faucet Products and Services
in the Washington DC Area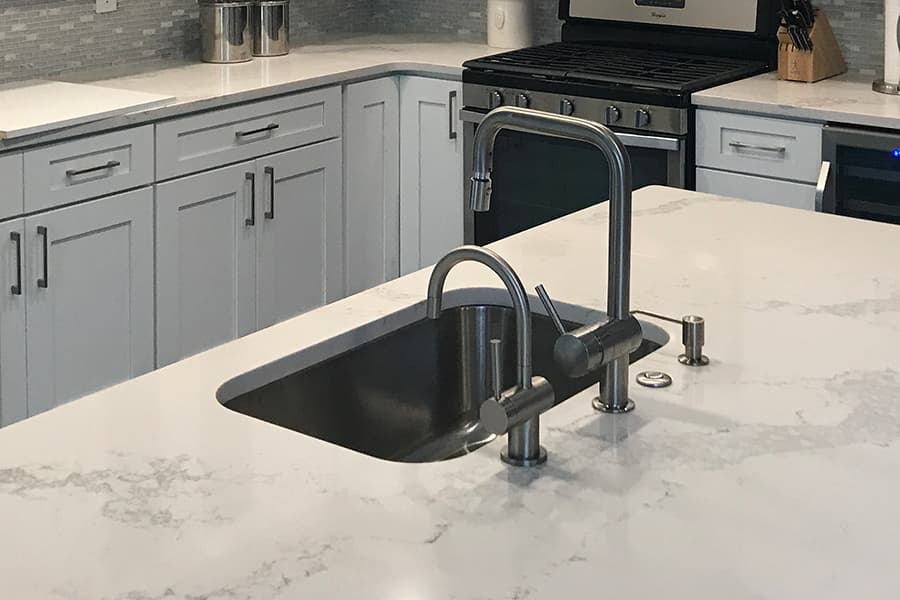 New kitchen faucets can make it much easier to handle your cleaning while also making your kitchen stand out in a beautiful way. If you're in the market for new kitchen faucets in the Washington DC area, look to the experienced professionals at Bath and Floor Stiles.
Our expert kitchen remodeling company provides the top kitchen products in the industry to ensure you get a quality kitchen faucet that will operate for years to come. Check out our kitchen gallery to see the stunning products we provide and install for your Washington DC area home.
Get the Right Faucet Type for Your Home
There are four primary kitchen faucet types, and they all provide different performances, so make sure you get the right faucet for your needs. Give us a call to get more information about the kinds of faucets you can get for your kitchen:
Ball
Disc
Cartridge
Compression
Quality Kitchen Remodeling Services from Our Washington DC Professionals
In addition to providing quality kitchen faucets, we also offer cabinets, countertops, and every other product and service you need for your kitchen remodeling. For a free quote for any of our products and services, please give us a call today.