Keep Your Bathroom Beautiful
with a Quality Shower Pan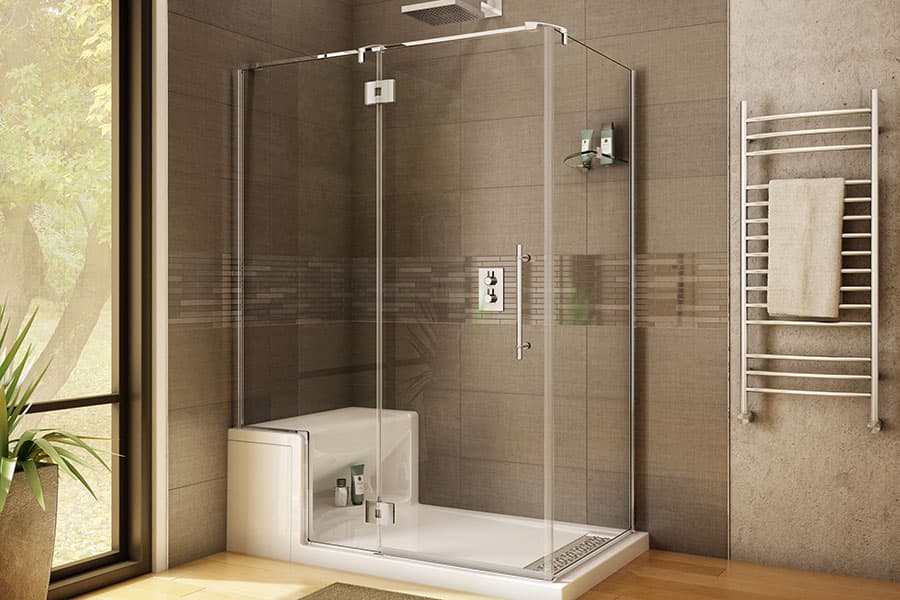 A shower pan is an essential part of your Tri-State area bathroom, as it protects against water damage and, in turn, prevents structural issues and mold growth. If you're in need of a new shower pan, look to the experienced pros at Bath & Floor Stiles.
Our top-rated bathroom remodeling company in the Tri-State area provides the best shower pan products and installation services in the area, so you can count on us to provide one that will provide the beauty and protection you expect. Check out our gallery to see examples of the stunning, high-quality products we always provide.
We Can Handle All of Your Shower Pan's Qualities
Though a shower pan is designed to provide a practical function in your bathroom, you can't overlook the aesthetic qualities that it can bring to your bathroom. We can help you get the best-looking shower pan for your bathroom by meeting your needs for all of these essential qualities:
Size, shape, and color
The potential need for slip-resistant pads
Material
Grout (or lack thereof)
Look to Us for All of Your Bathroom Remodel Needs
A bathroom remodeling can make your whole home feel new, and you can't beat the quality remodeling work that our Tri-State area professionals offer. Give us a call today to get a free consultation for your next bathroom remodeling project.