Kitchen Accessories
Make Cooking a Breeze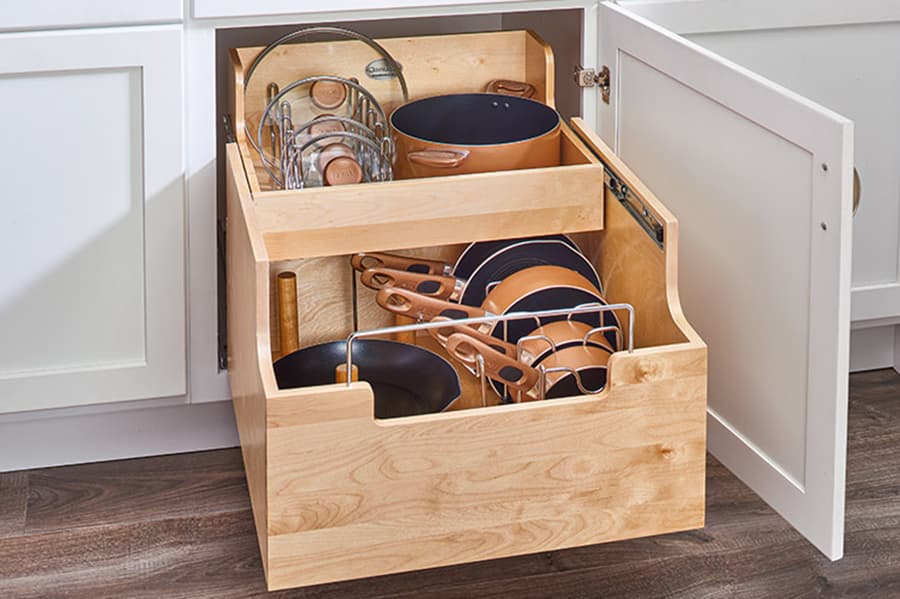 Decking out your kitchen with the right accessories can have you cooking like a professional chef in no time. To get new kitchen accessories installed in your Tri-State area kitchen, look to the local pros at Bath and Floor Stiles.
We offer top-rated products and services to outfit your kitchen with the best accessories that will help to add ease to even your most complex dishes. Take a moment to look through our gallery to see the kinds of beautiful and functional accessories our kitchen remodeling company provides for every job we undertake.
We Provide All the Kitchen Accessories You Could Want
The possibilities to add convenience to your kitchen seem almost endless when you realize the sheer wealth of kitchen accessories available to you. Luckily, you'll be able to see those possibilities come to life right in your own home thanks to the quality installation services we offer for all of these product types:
Roll-out pantries
Pull-out cabinet step stool
Roll-out base cabinet tray
Kitchen corner cabinets
Wastebasket pull-out cabinet
Cutlery and knife block drawer
Open storage
And much, much more
Top-Rated Kitchen Remodeling in the Tri-State Area
No matter what kitchen remodeling services you're looking to get for your Tri-State area home, you can count on us to get the work done in a timely manner for a great price. Give us a call today to find out what that price might be with a free job estimate.