Barrier-Free and Accessible Shower Pans
Are Both Stunning and Safe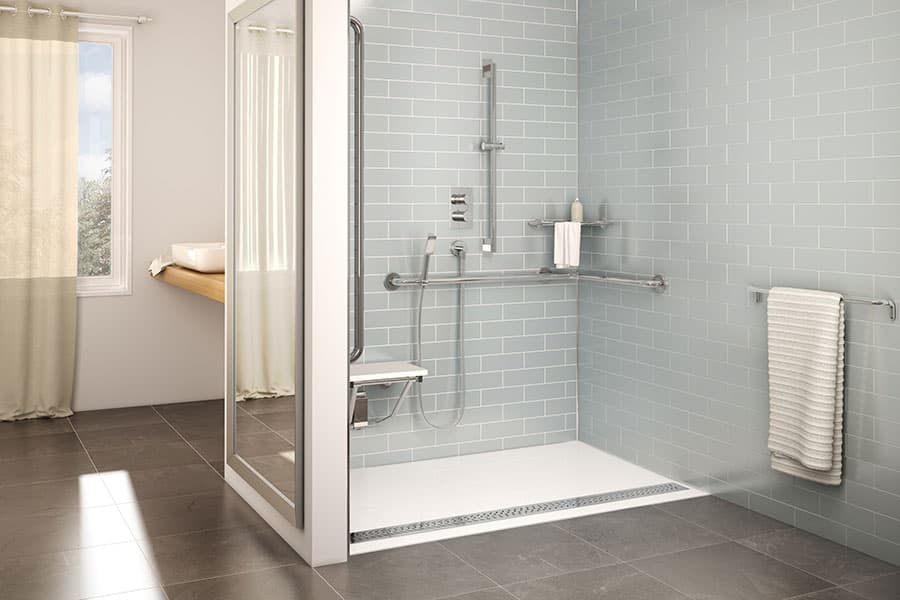 Barrier-free and accessible shower pans make your Tri-State area bathroom look its best, and more than that, they ensure your bathroom is fully accessible and as safe as can be. To get an accessible shower pan for your bathroom, look to the pros at Bath & Floor Stiles. Our experienced bathroom remodeling company is dedicated to providing stunning products, and you can see just how stunning they are by checking out our bathroom gallery.
Important Reasons to Invest in a Barrier-Free Shower Pan
As mentioned above, a barrier-free and accessible shower pan is a great investment if you're looking to increase the look of your bathroom. However, aesthetics isn't the only benefit this installation provides, nor are they the most compelling. After all, there are numerous other reasons you may want to consider making this investment—including the following:
Elderly family members might have difficulty lifting their legs over a shower lip
Wheelchair-dependent individuals would struggle to use a shower with a lip
Joint issues can make it difficult, even painful, to climb over even a small shower lip
Quality Bathroom Remodel Services from Our Tri-State Area Professionals
Whether you need new shower pans, faucets, or any other related installations, you can count on us to provide all the products and services required to handle your next bathroom remodel. Please give us a call today if you would like to get a free consultation for this service. We're happy to get you all the information you need to get this work started.