Make Your Kitchen Easier to Work in
with a New Kitchen Sink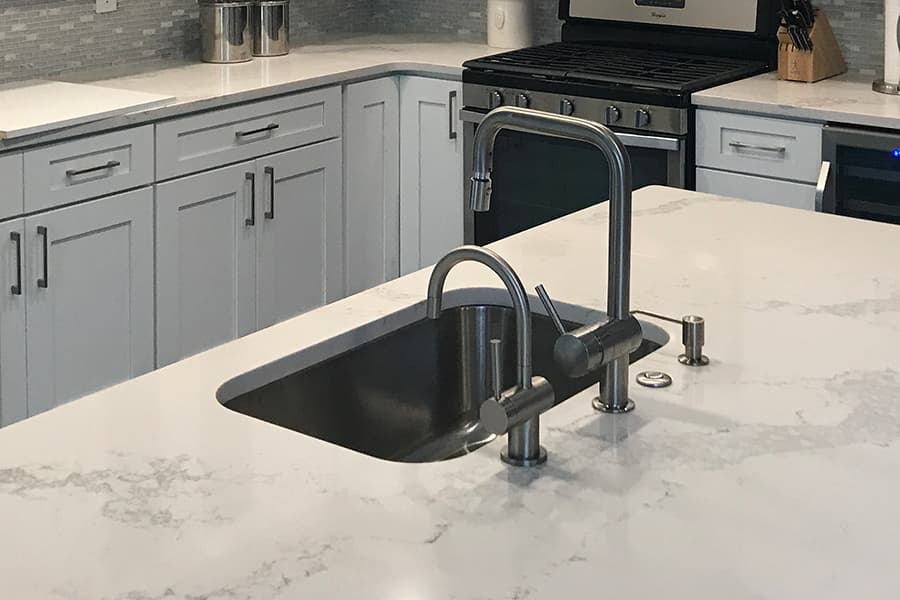 An improper kitchen sink makes your Tri-State area kitchen a hassle to work and clean in, and if you're dealing with such a sink, you may have the urge to get it replaced. That's where Bath and Floor Stiles comes in.
Our expert kitchen remodeling company offers professional kitchen sink products and installation services to ensure your home sports the right sink for your needs. Give our kitchen gallery a look to see the quality of products and work we provide for every one of our jobs.
Get the Right Kind of Sink for Your Tastes and Needs
A sink is both a utility and a piece of decoration that can pull your entire kitchen together in a beautiful way. To get the best use and look from your kitchen sink, we provide every kind of sink you could possibly wish to get in your home:
Farmhouse sink
Undermount sink
Stainless steel sink
Bar sink
Corner sink
Kitchen island sink
And much more
Look to Us for All Your Kitchen Remodeling Needs
Our Tri-State company is proud to offer all of the kitchen remodeling services you need to get your kitchen looking and functioning like a dream. Give us a call today to get a free quote for your next remodeling project.