Brighten Up Your Bathroom
with Vanity Lights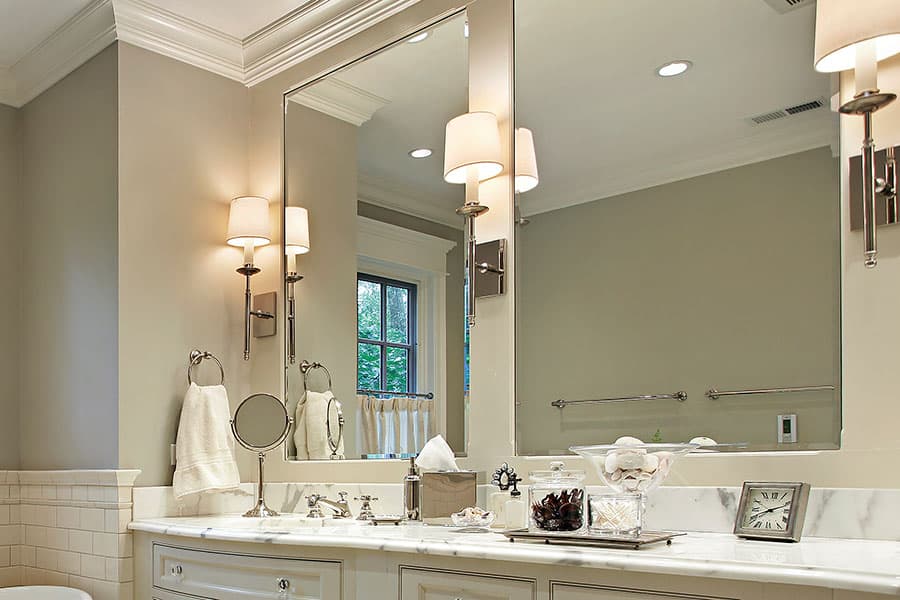 A bathroom vanity provides a lovely and convenient place to prep yourself in the morning. To ensure you can best prepare yourself, make sure your Tri-State area home's bathroom vanity sports vanity lights to provide the best visibility in your bathroom.
If you're in need of vanity lights, look to the local professionals at Bath & Floor Stiles. Our top-rated bathroom remodeling company will provide top-rated products and services to ensure your bathroom is a beautiful and functional place for you.
Benefits of Quality Vanity Lighting
Be sure to invest in high-quality vanity lights, as they provide far more than simple visibility in your bathroom. After all, this installation can also offer some great practical benefits for you to enjoy. Just three of these major benefits include the following:
Better lighting in your bathroom
Increased property value
A more beautiful and enjoyable bathroom
Look to Our Tri-State Area Team for your Next Bathroom Remodel
A bathroom remodeling can add value to your Tri-State area home, but more importantly, this work can ensure you fully enjoy all the time that you'll have to spend in your bathroom. To get the ball rolling with this service, give us a call today for a free job quote. We're happy to answer any and all questions you may have.