Update Your Bathroom
with an All-New Tub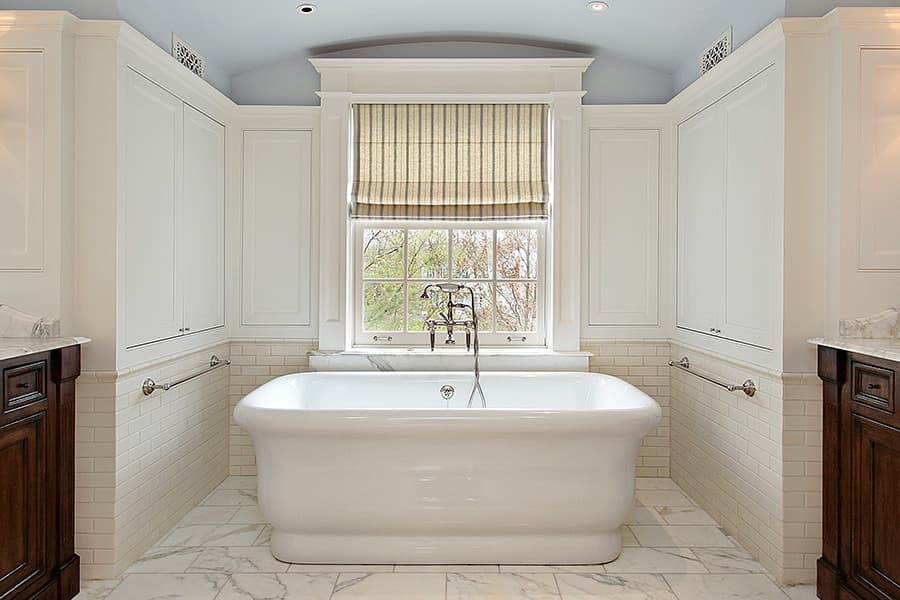 If you're not happy with the look and performance of your bathtub, you'll never be happy with your bathroom. To ensure your bathroom is one you'll love to spend your time in, look to the Tri-State area professionals at Bath & Floor Stiles to outfit it with a new bathtub, no matter what kind of tub you're in the market for:
Cast iron
Enamel
Acrylic
Fiberglass
Composite
Specialty wood and glass
Our bathroom remodeling company is committed to providing the highest quality of work and results for all of your remodeling projects. Take a moment to check out our bathroom gallery to see the beautiful results that will be yours to enjoy by calling on our Tri-State area professionals today.
We Provide All the Tub Types You Could Need
There is a tub to meet everyone's tastes and needs, and we'll help you find the best one for you, your tastes, and your lifestyle. Here are just a few of the tub types you have available to pick from for your Tri-State area bathroom:
Standard bathtub
Soaking bathtub
Walk-in bathtub
Whirlpool bathtub
You Can Count On Our Tri-State Team to Handle All of Your Bathroom Remodeling Needs
Your next bathroom remodeling will be the best one ever if you leave it in the hands of our experienced team in the Tri-State area. Give us a call today, and we'll be happy to get back with you with a free quote for any of the bathroom remodeling products and services we offer.