Your Kitchen Cabinets Experts
in the Washington DC Area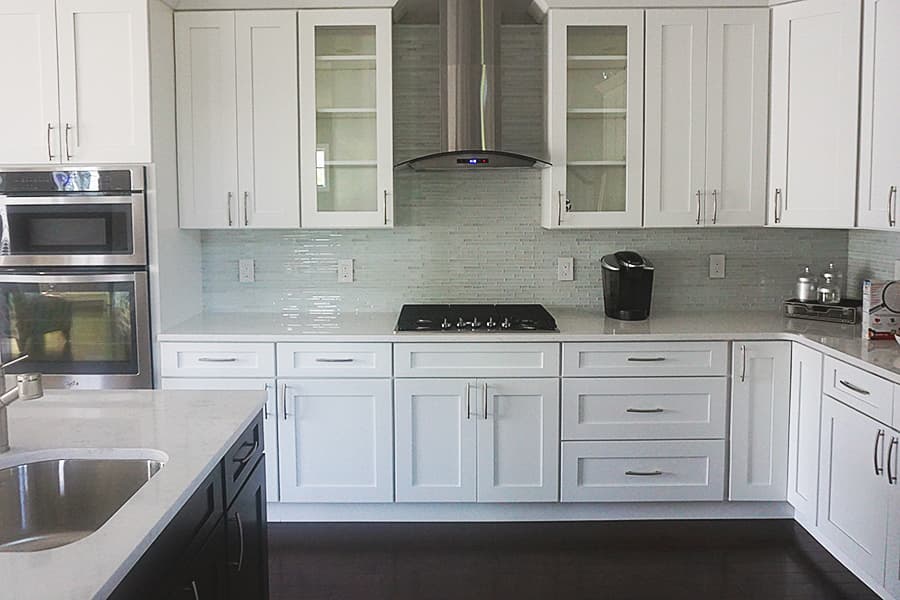 The quality of your kitchen cabinets directly affects the overall functionality and even look of your Washington DC area home's kitchen. If you're not satisfied with your current set of cabinets, you don't need to stay unsatisfied—not when you can always call Bath and Floor Styles.
Our kitchen remodeling company offers top-rated products and installation services to ensure you get the best kitchen cabinets for your home. Check out our gallery to get a glimpse of the stunning results we provide for every job.
Take Complete Control Over Your Kitchen Cabinets
Your kitchen cabinets are more than simple storage: They're also a piece of decoration that can make or break the look of your Washington DC home's kitchen. To ensure you get the best look and performance from your kitchen, thoroughly communicate your expectations to us for all facets of your cabinets:
Material
Design
Color
Size
Accessories
Enjoy Quality Work from Our Kitchen Remodeling Experts
Whether you need new kitchen cabinets, countertops, sinks, or an entire kitchen remodeling, you can count on our team of experts to get the job done right for a great price. You can find out exactly what that price will be by calling our Washington DC area company today for a free estimate.