Enjoy the Benefits of a Professional Bathroom Remodel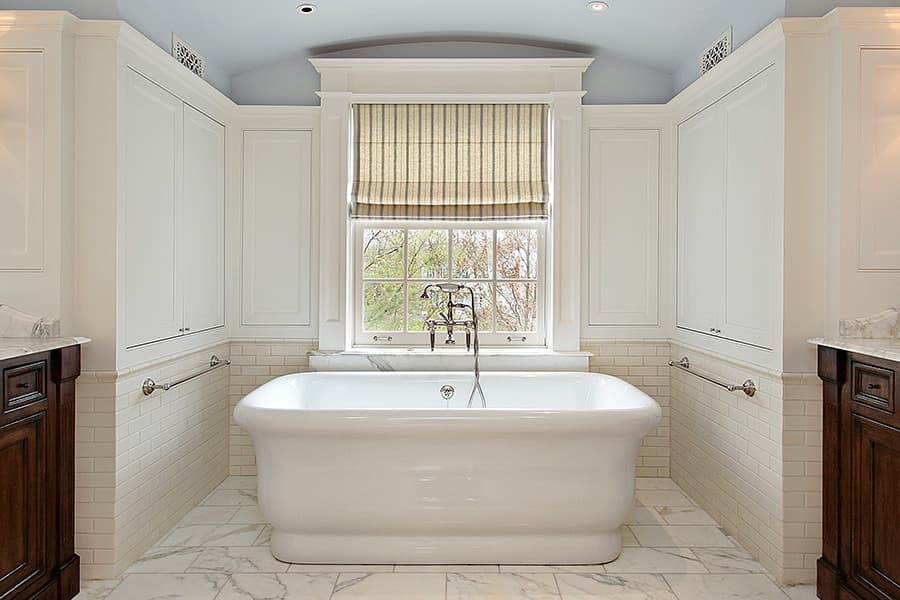 By having your Washington DC area home's bathroom remodeled, you'll be able to enjoy some great benefits right off the bat. Of course, to enjoy these qualities to the fullest, be sure you leave that work in the hand of an experienced bathroom remodeling company—such as Bath & Floor Stiles. With our quality work quality, you're guaranteed to fully enjoy . . .
Improved Appearances
Your home is where you're likely to spend the majority of your time and to enjoy that time to the fullest, it's important that you make sure your common areas look great. When it comes to your bathroom, a professional remodel is a great way to improve the look in no time. Here are just a few installations that can quickly improve the look of your bathroom:
New tub
New vanity
New flooring
New coat of paint
New fixtures
Greater Property Value
At some point, you may want to put your home back on the market, and should you do so, you'll certainly want to command the highest possible price for your home. An effective way to add plenty of value to your home is to get a professional bathroom remodeling, meaning this service will prove to be a great investment for the money-conscious homeowner.
Better Mental Relaxation
Your morning and evening bathroom routines should make for a relaxing bookend to every single day of your life. Of course, an unsightly, poorly functioning bathroom will make for an unpleasant experience. To enjoy the best mental relaxation at the beginning and end of your day, invest in a bathroom remodel to make your bathroom look its best.