The Advantages of Ceramic Tile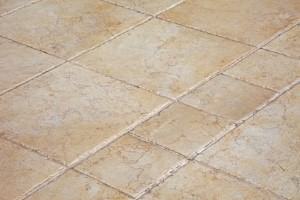 Ceramic tile flooring is one of the most durable surfaces used as flooring in both residential and commercial applications. However, one does not get the idea that ceramic tile, when used in a commercial setting, was made for that setting because of its beauty. One cannot tell a ceramic tile flooring made for residential use exclusively from one made exclusively for commercial use. The ratings used to grade ceramic tile flooring is called the PEI scale. The scale starts with PEI 3 for residential and light commercial usage. PEI 3 is rated for medium to heavy foot traffic. PEI 5 rated ceramic tile flooring is used in heavy commercial applications such as apartment foyers, commuter concourses and is one of the toughest floors ever made.
It comes in many colors. The most popular color for ceramic tile is beige and various shades off that color. However, one is able to find darker colors if those colors are wanted. Some blended colors are also available, depending upon the manufacturer. In addition to color choice, the tiles come in four square sizes ranging from 12" x 12" up to 18" x 18". Rectangle sizes are 10" x 8" and 13" x 9". Odd sizes are also available, depending on the manufacturer.
Some advantages of using it is that they come in many colors, sizes, and styles. They are easy to maintain and resist staining and don't require special cleaning to be kept looking new. It is suitable for radiant heat..
Article Source: http://EzineArticles.com/?expert=David_Patullo
If you're looking for a professional Kitchen, Bath, and Flooring company, please give us a call today at 240-683-0011 or complete our request estimate form.