Hardwood Flooring Essentials: What You Need To Know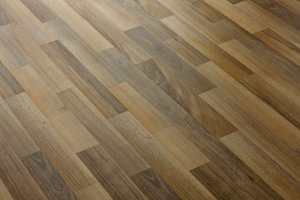 Nothing creates a beautiful room environment quite like hardwood floors. Hardwood has a distinctive, natural look that is unsurpassed anywhere in the industry. Before making the investment, it's wise to do a little research and find out all you can about wood flooring. Not all hardwood is the same. Each species or grain has it's own set of features. Below is a short checklist of things to know prior to any purchase. The more you know the more you'll find the right product for your home.

Get Your Flooring Professionally Installed
Finding the right company to install your hardwood can be as challenging as finding the ideal flooring. Hardwood installation is a major remodeling investment that drastically alters your room for better or worse. So the last thing you want to do is sacrifice quality in order to save a few bucks. The type of installation being done will be determined by both the type of product you have and the type of sub-flooring you'll be implementing your hardwood on. Common techniques include groove-and-lock, gluing, nailing, and even stapling. The most effective technique is the one that provides maximum adhesion without any damage to the wood.


The Right Wood For Where You Live
Environment should be a major consideration before installing hardwood. By environment, we mean not only where you live, but the living conditions inside your home. Here are some major points consider:
Climate - Much of this depends on the amount humidity surrounds your home. It also greatly depends rainfall averages, overall temperature, and outside conditions which greatly affect the type of wood you lay down.
Interior Climate - How dry your home is on the inside can also affect the wood. Does your home stay relatively dry inside or humid?
Structural Conditions - Much of this is focused on the sublfooring and the overall condition of the foundation of your home. Before you lay down wood, have your sub-flooring inspected for any damage or areas where it's not level.
Wood Thickness and Durability
Not all hardwood flooring is created equally. So it's a good idea to do a little research or ask a Kabinetree Koncepts expert about the types of hardwood flooring available and which is the best for you. Generally speaking there 4 different types of hardwood construction. 3/4 inch hardwood flooring is common and very popular. This type of flooring expands with moisture and should be installed over wood base. 5/16 wood is thinner and can be glued to concrete. Engineered hardwood is made using cross-layer construction and is flexible enough to be installed anywhere in the home. Finally, locking hardwood is a floating floor system that requires no adhesive or attachment to the floor.

Color, Design and Style
One of the great benefits of hardwood that make it a popular choice with homeowners is that it comes in a wide variety of stains, colors, and styles. Each of these are largely governed by what type of wood is used in making the flooring. You can choose from American made wood such as oak, maple, and cherry. There are also exotic species of woods such as bamboo, Brazilian cherry, and even cork. Each species distinguishes itself by the level of mass and also grain patterns. No two pieces of wood are ever the same. You can also select from different widths and shades of stain. While some products are pre-stained, you can also have your flooring custom created to suit your personal taste.
If you're looking for a professional Kitchen, Bath, and Flooring company, please give us a call today at 240-683-0011 or complete our request estimate form.