Flooring - To Add Value and Look to Your Home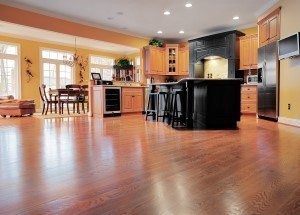 Flooring in any room adds to its look and decor immensely. In fact if done aptly the flooring is a sure shot way of adding to the home decor and aesthetic value. The Washington DC flooring can now get altered or fixed with minimum cluttering and ease with the various options available. Today there are exotic varieties of flooring available to add to your home's space and luxury deeply.
With ease to install, to even those that entails tedious procedure, you can choose the one as per your time and budget. The different flooring style that have now emerged as most popular choice among people are the hardwood flooring, the softwood flooring, laminate flooring, custom flooring and many others. You can either go in for custom designed flooring or even get the more contemporary and traditionally designed one. Also, there are some stylish and sophisticated options available in flooring that can overall give that unique yet amazing look to your home.
The hardwood flooring with two subtypes can help you add your creative touch in the unfinished variety or can get an all finished look in the prefinished one. So, with ample scope of innovation you can add whatever look you want to your home's look with the flooring. Also, quite popular is the laminate flooring that is based on paper pattern sealed under high pressure and resembles the look of stone, wood or tiles on being installed.
If you're looking for a professional Kitchen, Bath, and Flooring company, please give us a call today at 240-683-0011 or complete our request estimate form.